Sole stackable armchair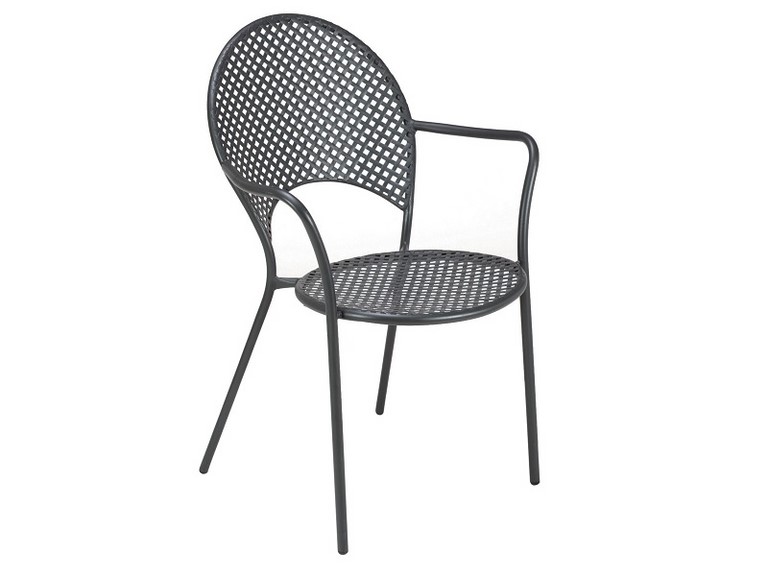 Color available Antique Iron 22
PRODUCT DETAILS
Cod. 3403
Type: Stackable Armchair
Line: Classic
Frame: Painted steel
Weight in kg: 6,4
Dimensions: L / P / H in cm: 58 x 62 x h 45/68/88 h.
Sole is a classic of the EMU's collections. A soft and harmonious design achieves a balance of light, materials and style. The large mesh sheet metal fretwork forms is the decorative motif of the series on the seats and backs. Padded cushions invite you to relax around a table on the terrace of the house or in the open area of bars on the streets. Sole is available in the color variants antique iron and indian brown.

All colors not available in stock can be ordered. Delivery time 3-4 weeks