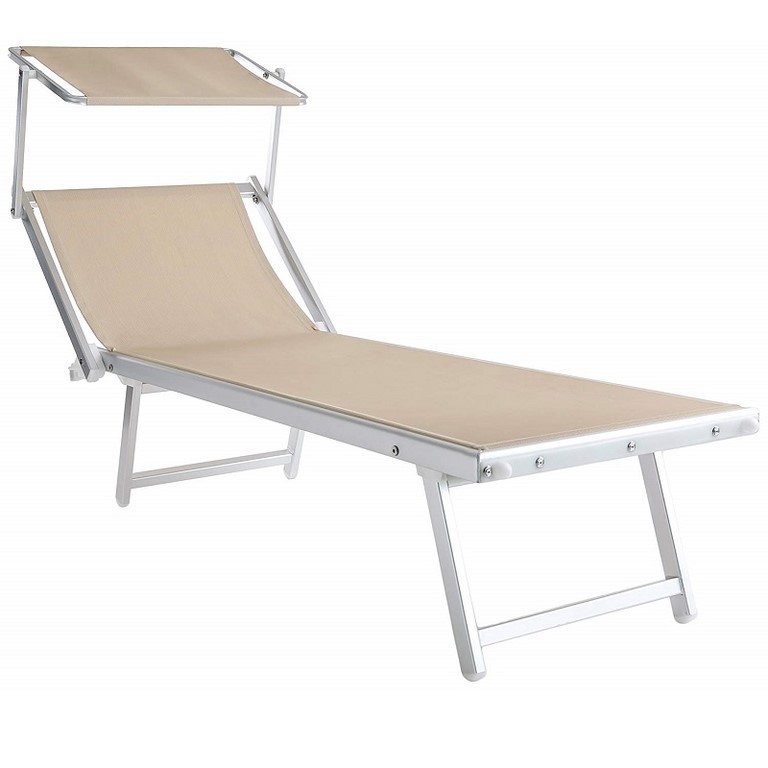 Sunbed Maiorca Stiliac
Maiorca is a sunbed with anodized aluminum structure and texilene fabric.
It is a bed with professional characteristics, sturdy, comfortable and easy to carry.
It is equipped with an adjustable sun canopy, reclining backrest and folding legs for comfort and ease of movement. The fabric is washable and suitable for outdoor environments.

Features and Dimensions:
Two positions
Adjustable roof
Width cm. 61
Length cm. 194
Seat height cm. 39.5
Weight kg. 7.65
Seat in taupe texilene 800 gr. m2
Structure in anodized aluminum
Stainless steel screws
Nylon details